If you didn't already know I'm pretty head over heels in love with Colombia. So if you are wondering, why travel to Colombia, in this post I intend to put that question to rest. Why travel to Colombia? Because Colombia is incredible, in every sense of the word. In this blog post, I'm going to share my personal favorite Colombia travel destinations to help you decide where to go in Colombia. Now I know there are many places I've yet to visit… in spite of spending around 8 months in Colombia in total over the past 3 years! But these are the top places to visit in Colombia for a reason, and if you have more time then you can also add in some other places.
Just don't miss these if you can help it!
Did You Get Travel Insurance Yet?
If 2020 taught us anything, it's that you need to be prepared for anything! Travel insurance has always been high my list of things to get before I travel but now more than ever its at the top of my list.

I'm pretty sure we have all had travel plans messed up because of COVID and not all insurers covered this. So when looking for travel insurance it's important to check it covers travel disruption due to COVID-19, World Nomads, Safety Wing, or Travel Insurance Master all provide cover for this.

World Nomads is great for incidents that happen prior to your trip, so if you get sick or are unable to travel due to travel restrictions some of their policies will cover that as cancellation cover.

Safety Wing goes the extra mile and covers quarantine outside your home for up to 10 days, they also have a really handy map on their website showing requirements and restrictions for each country.

I also use Travel Insurance Master for some short vacation type trips as they are cheaper than World Nomads a lot of the time.

If you are doing shorter trips or a longer backpacking trip then WorldNomads or Travel Insurance Master are the best option. If you are a digital nomad or planning travel of at least 6 months then go for SafetyWing.
The Best Cities in Colombia to Visit
Colombia has many cities worth visiting but if you have a limited time there are a few cities you really shouldn't miss so here are the best cities to visit in Colombia.
Medellin
Of course, for me, Medellin is the best city in Colombia (the world?) maybe it's just because I always have so much fun there learning to salsa and speak Spanish. But whatever, I love Medellin. For me, it has everything, the best dance school in Latin America, Dancefree. The best language school in Latin America, Toucan. Hiking, dance clubs, great food, the friendliest people, and great hostels.
The only thing that lets Medellin down is the pollution. It can get pretty bad, so if you are sensitive to it then maybe don't stay for so long or get up into the mountains a few times a week to beath in some fresh air. Not sure where to go? Colombian Buddy took me to show me some of the trails.
Unlike other Colombian cities that have colonial buildings and lots of history to explore, Medellin does not. In fact, they pretty much knocked all of the historic buildings down to build big shiny new ones. You see Medellin is all about looking forward, forgetting the past, and above all being innovative. It's what won them the award for the most innovative city in the world a few years back.
Anyway, I'm going to stop gushing about how much I love Medellin now. I've written a lot on Medellin you can read clicking the links below.
The Ultimate Guide to Medellin Nightlife
The Medellin Digital Nomads Guide
Using Public Transport in Medellin
Where to stay in Medellin:
I recommend staying in either El Poblado or Laureles and here are a few of my favorite places to stay:
El Jardín de la 10 – El Poblado
Read my full Medellin Accommodation guide here.
Need to book transportation in Colombia?
I highly recommend booking all of your Colombia transportation with GuateGo. You can search for buses, shuttles, ferries, and Flights on their website. What I love most about them is their customer service. I know these guys personally from my time living in Guatemala and they really do look after their customers. So if anything happens and you get delayed and miss your bus, you can just call them and they are always there to help.

If you book through them you will pay a little more than if you book in person at the bus station. But it's worth it for the ease and security in my opinion. Click here to search for transportation in Colombia.
Bogota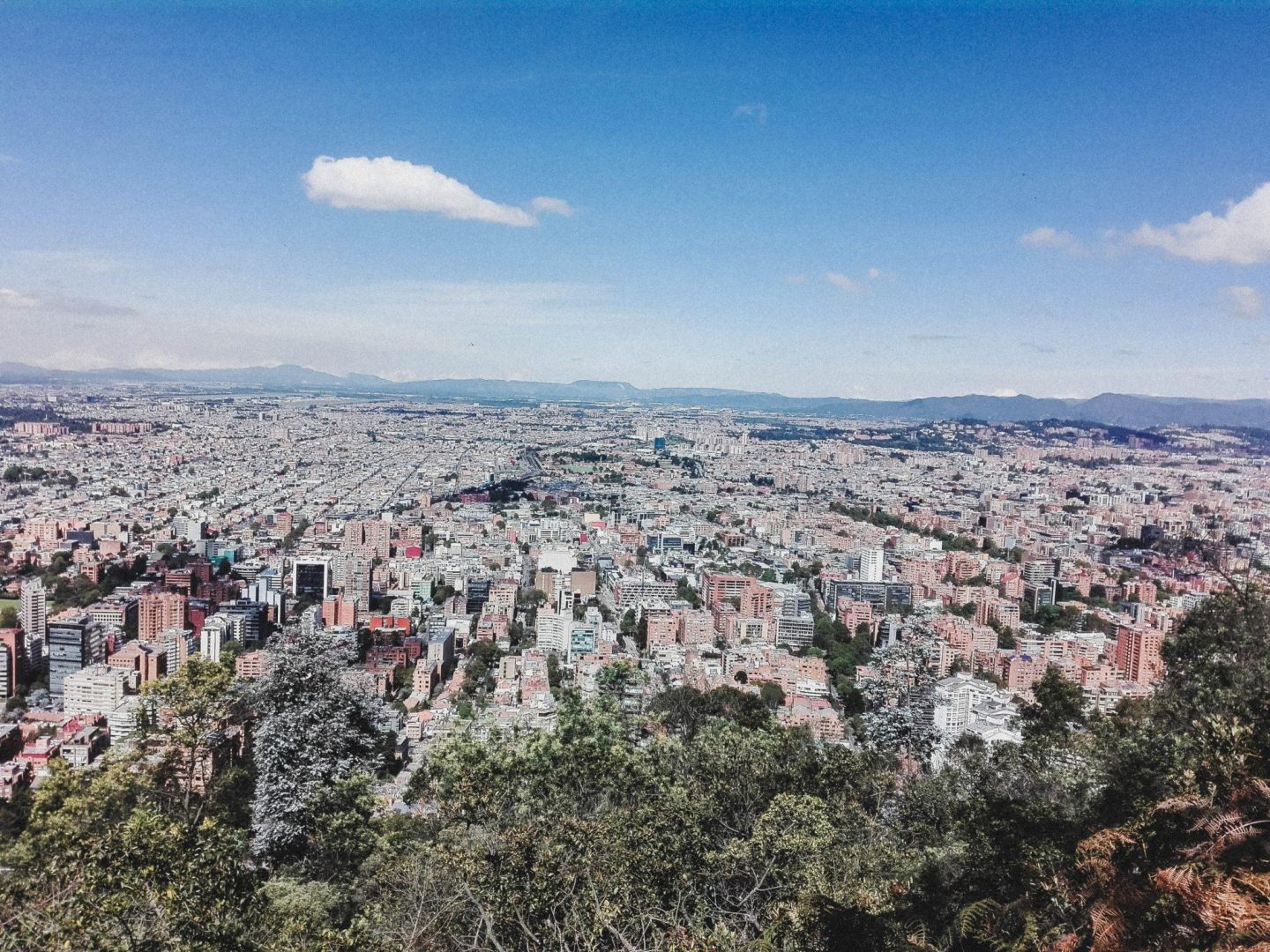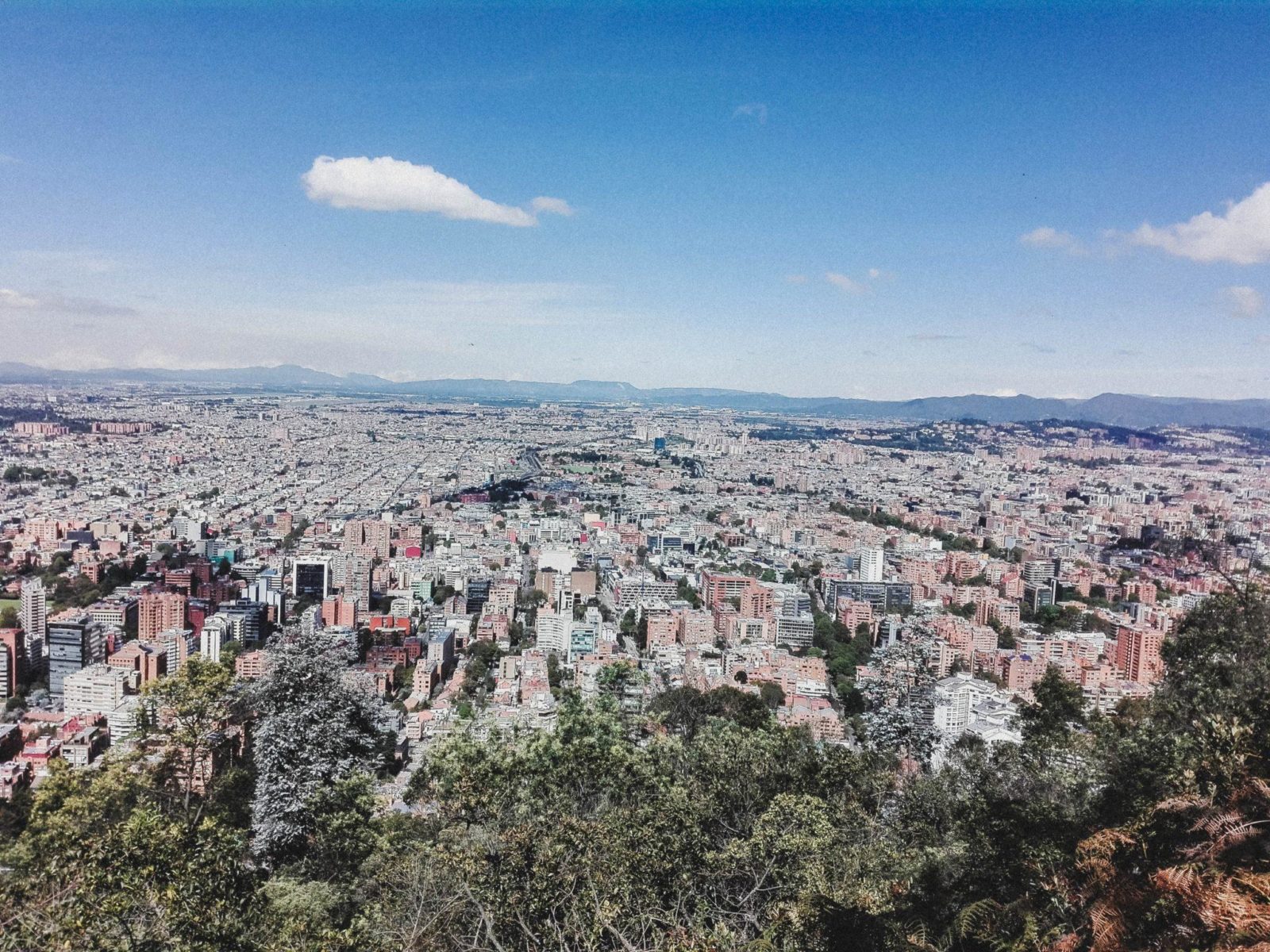 Ok so Bogota may not win the prize for being the most beautiful city in Colombia, in fact, it's cold, damp, and the pollution is pretty dreadful. But with so many places to visit in Bogota Colombia, you really must dedicate at least 2 days in Bogota to check them all out.
If you can spare more time then there are lots of great day trips from Bogota including paying a visit to the Salt Cathedral and hiking to Colombia's tallest waterfall, La Chorrera.
I lived in Bogota for 2 months so I wrote a lot of articles about cool things to see and do in Bogota that you can read clicking the links below:
How to spend one day in Bogota
What To Expect On The Bogota Bike Tour
Where to stay in Bogota:
I recommend staying in Chapenero over La Candelaria if you are staying longer than 24 hours in Bogota.
Hostels I recommend in Chapinero are:
Hotel Morrison
Selina Chapinaro
Republica Hostel Chapinero
Hotel Living 55
93 Luxury Suites & Residences
If you are only in town for 1 night then I recommend staying in one of these places in La Candelaria:
Selina La Candelaria
Casa artistica
Arche Noah Boutique Hostel
If you need a hotel close to the airport then I recommend the Radisson AR Bogota Airport.
Cali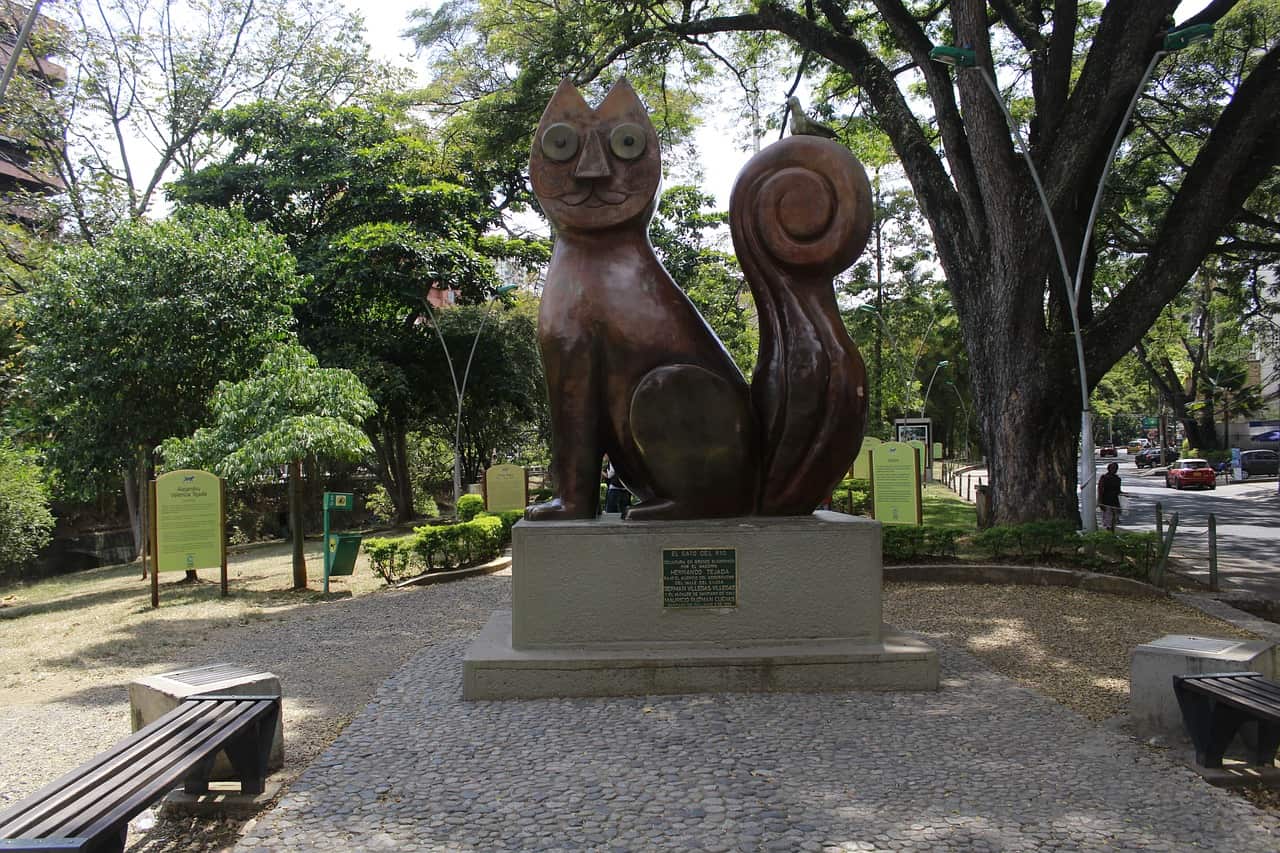 I skipped Cali on my first trip to Colombia, I'd heard a lot of mixed things about visiting Cali so I decided not to bother. When I returned to Colombia in 2020 I ended up traveling to Cali to spend 2 weeks in an ashram doing yoga and learning Spanish and Salsa. It was a great experience and although I didn't spend much of my 2 weeks in the city of Cali itself, I saw and experienced enough to know that Cali is a cool city and one of the places to visit in Colombia if you love to salsa dance!
Seriously, Cali is the salsa capital of the word and you can dance every night of the week here. Be warned though they dace a different style of salsa here in Cali, so even if you have a pretty good grip on salsa, I'd recommend taking a few classes before you go out social dancing here. Oh and be prepared, they dance FAST here!
Although Cali is on my best places to travel in Colombia list, in all honesty, if you don't want to salsa then you could easily give it a miss.
Where to stay in Cali:
I recommend staying at El Patio Hostel it's right in San Antonio and the owners are so lovely and helpful.
Cartagena
Cartagena is at the top of most peoples 'Colombia places to visit' list. And you should 100% go. But if I'm honest, as pretty as Cartagena is (it really is pretty), it's my least favorite place in Colombia. It's expensive, very touristic, and the people there are almost aggressive with the way they are trying to sell you things. After living in Colombia for several months, arriving in Cartagena felt like going to Disneyland.
Many tourists never get past Cartagena while visiting Colombia, which is sad, as to me Cartagena is the least Colombian city in the country haha. But anyway, adjust your expectations, be prepared to pay a lot more for everything here and enjoy the beauty of the city for a night or two, and then get out and go to Santa Marta, Taganga, minca, Palamino, Tayrona… or literally anywhere else on the coast!
Where to stay in Cartagena:
If you are looking for a room and decent wifi and don't mind staying a bit further away Casa 4 Cartagena is a 20-minute walk away from the historic center. The wifi was good enough for me to teach online and the price for a private room is really reasonable. They have a good kitchen for you to use and the owner speaks really good English (not common in Colombia). If you don't want to walk we paid 6-8mil for a taxi to take up to and from the center, however, it's a nice walk through a safe area.
Other Cartagena hostel's worth mentioning are:
Santa Marta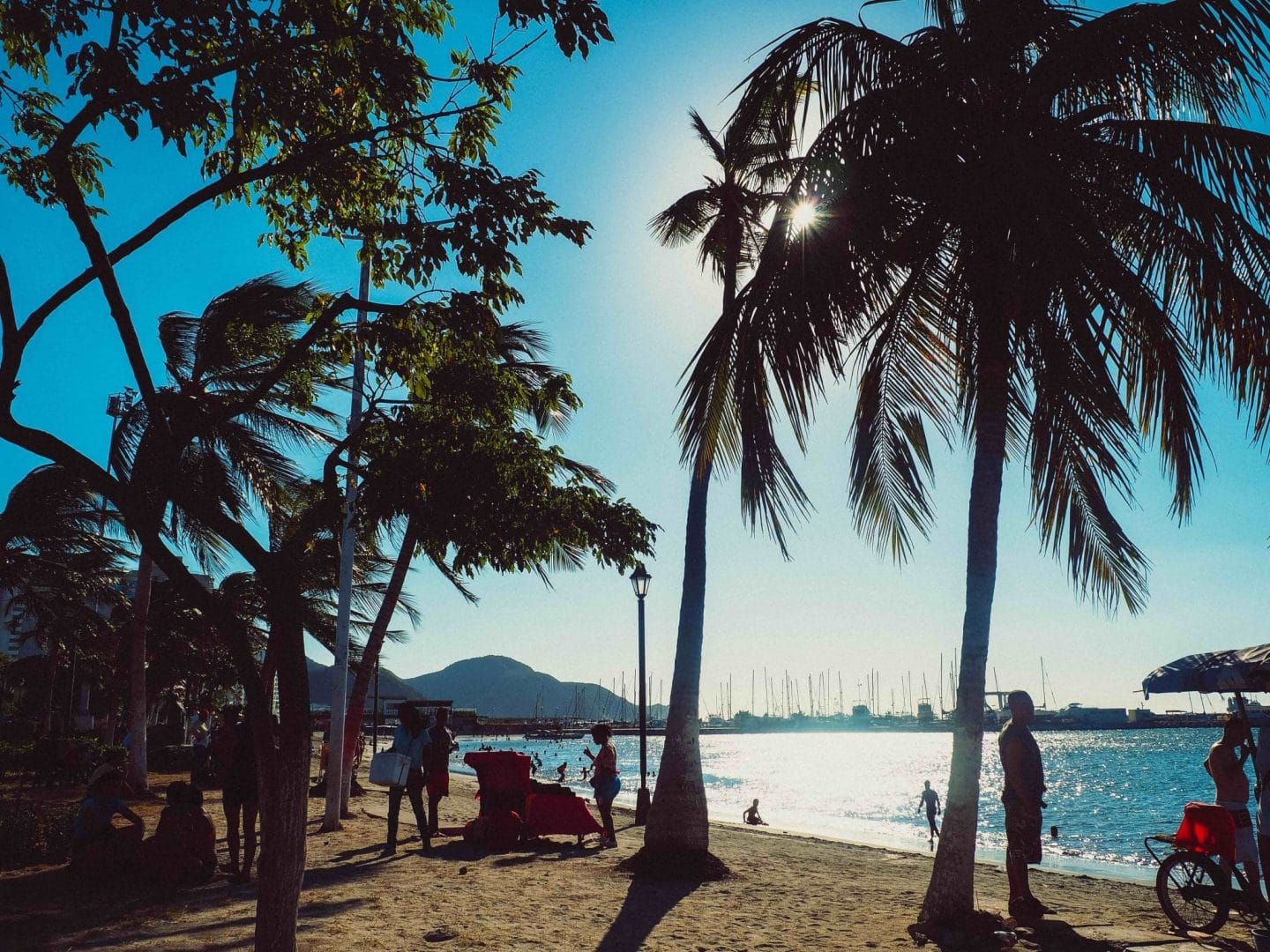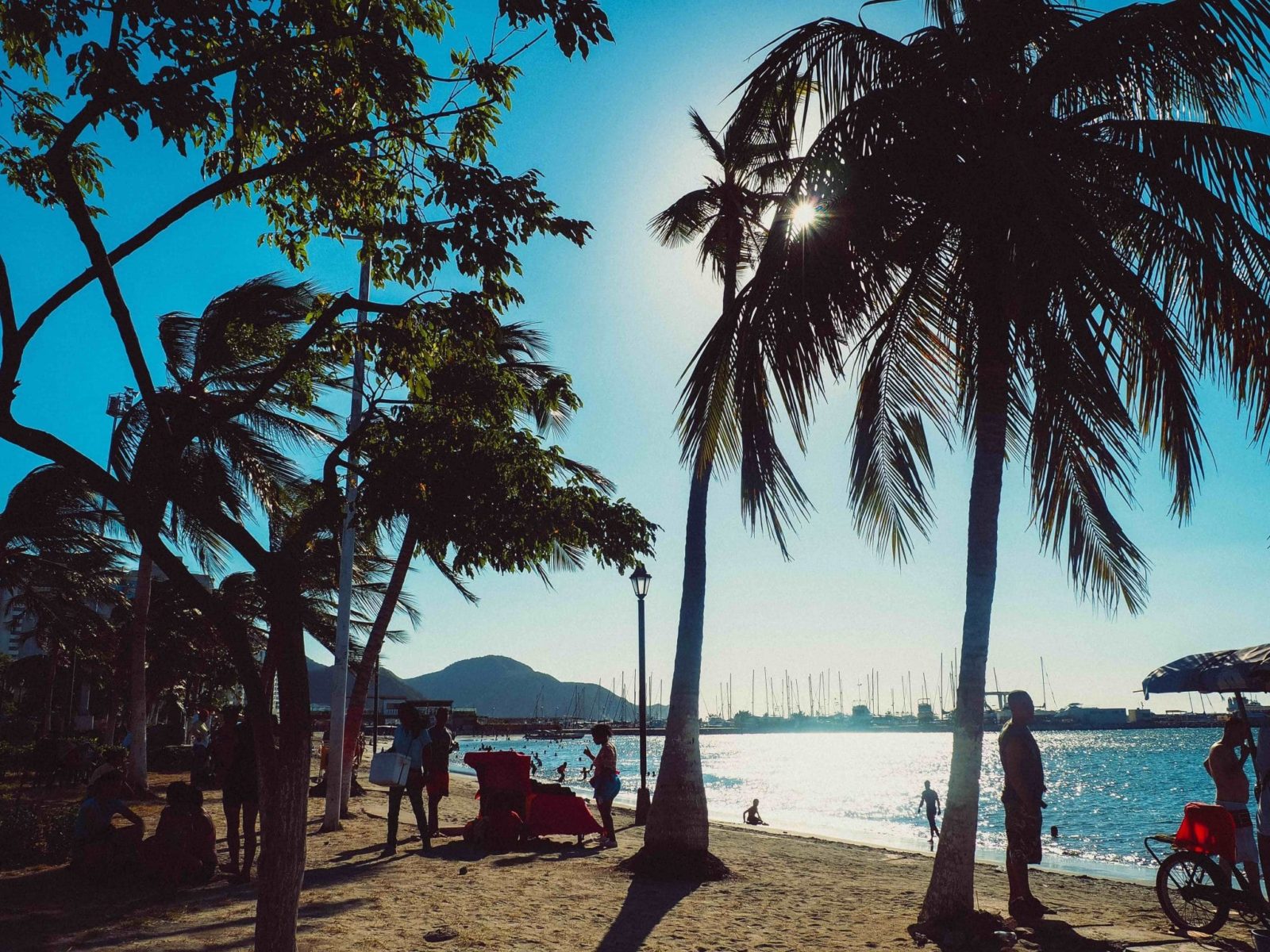 Which brings me nicely on to Santa Marta. I ended up spending quite a lot of time in Santa Marta, mostly because it's a great jumping-off spot. There is an airport in Santa Marta so it's easy to get there, and once you are there you can take a bus to anywhere along the coast. It's where most tours to The Lost City and Punta Gallinas start and there is a lot to do there. You can go scuba diving in Taganga, hit the beach, go shopping, or just chill.
In all honesty, it will probably take you a day to walk around the old town, so there really isn't so much to see or do there. But it's a cool (and cheap) city to chill for a day or so before continuing along the coast.
Where to stay in Santa Marta:
I can recommend the following hotels depending, on your budget, and where you want to be in Santa Marta. I have personally stayed at all of them.
The Best Vacation Spots in Colombia
Salento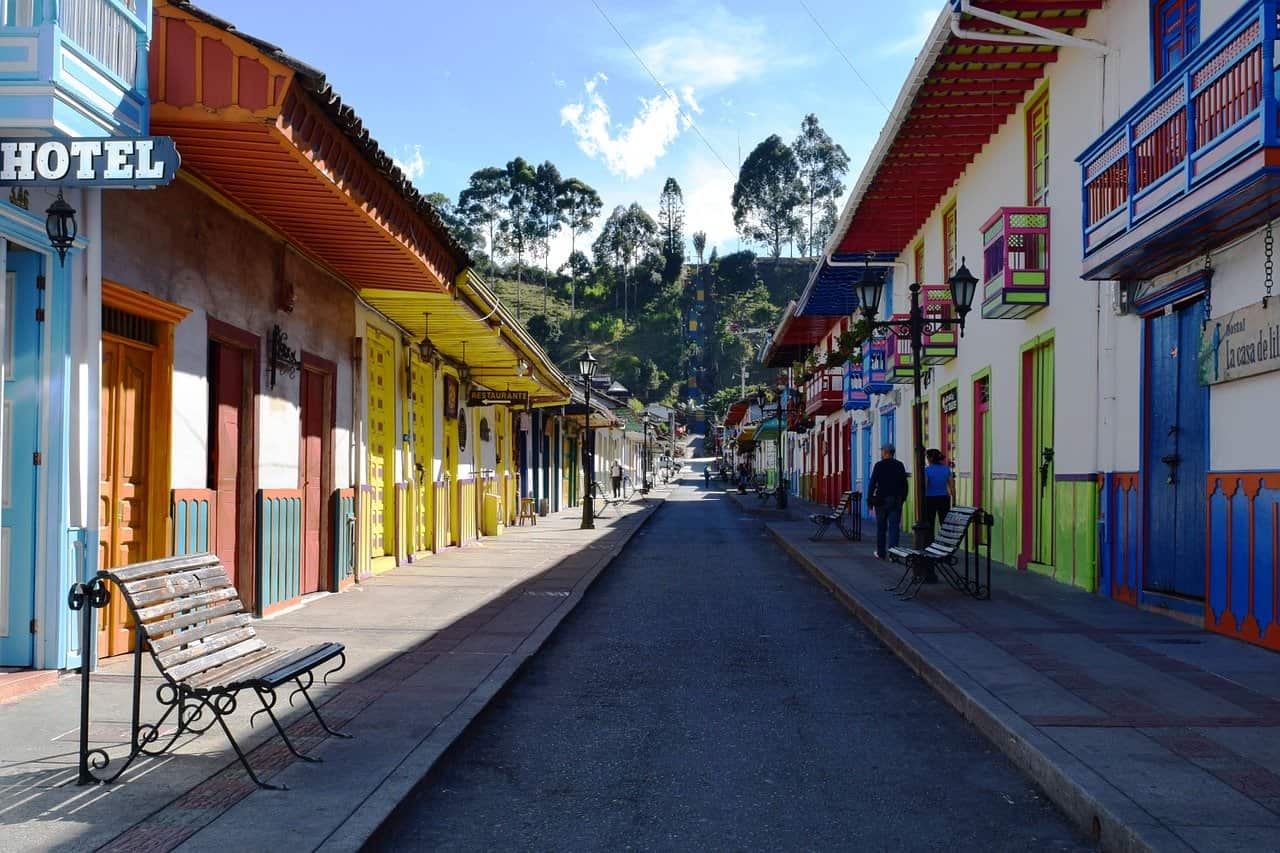 For me, Salento really is the best of Colombia. Ok ok so it's pretty touristy, everyone speaks English, which was weird and it's a backpackers paradise. But I don't care. I planned to go for 2 days, I ended up there for a week just chilling drinking coffee and watching the day go by from the Coffee Tree Hostel.
You really must visit Salento if you can and hike to Cocora Valley another of my personal favorite best destinations in Colombia.
Where to stay in Salento:
Jardin
I personally didn't get to Jardin. But it's top of my list when I return to Colombia. What I've been told by friends who visited both Salento and Jardin, is that they preferred Jardin as it is less touristy. Jardin is a 4-5 hour journey from Medellin so it's the perfect weekend getaway from there.
Where to stay in Jardin:
Guatapé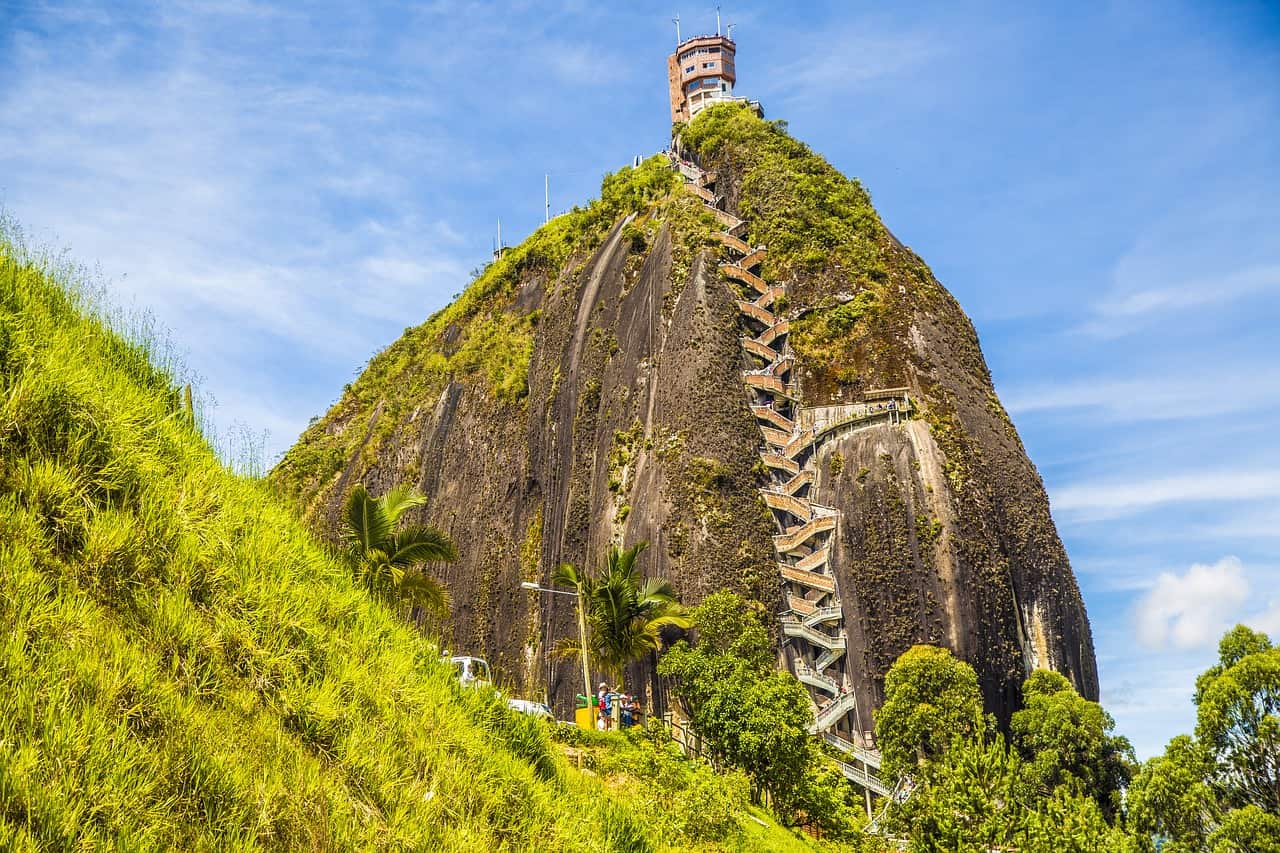 Guatapé is the small town outside of Medellin with the giant rock that you can climb. If you have time. Go and stay a few nights here. You can easily and cheaply take a bus from Medellin, so there is no need to book a tour.
If however you are tight on time take a tour, it's less stressful and even the most expensive tour is just $30 which includes all transport, breakfast, and lunch. I did this tour as I didn't have time to go and stay and it was worth the money in my opinion.
Where to stay in Guatapé:
San Andreas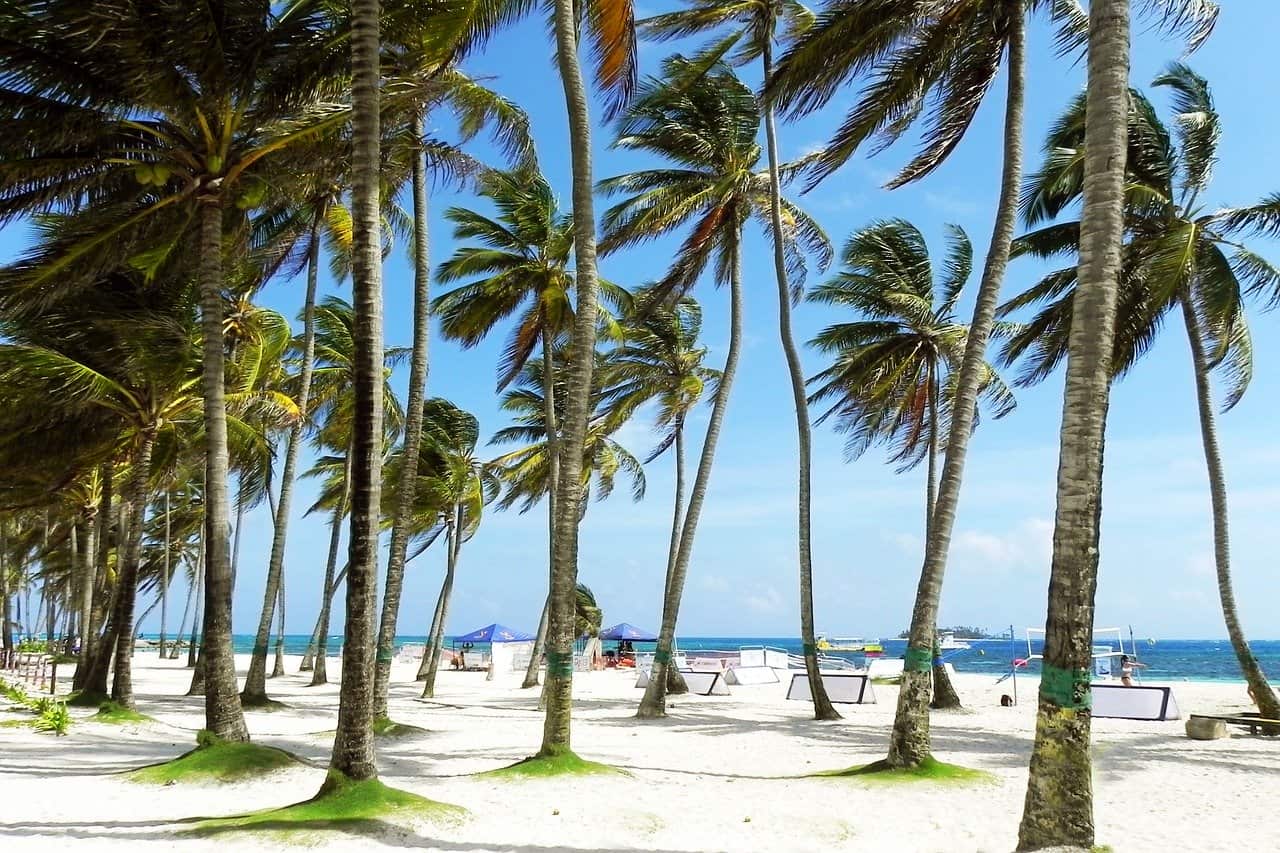 San Andres is another place at the top of my list for my next visit to Colombia. Alongside Cartagena, San Andres is one of the top Colombia vacation destinations. It's a group of small islands in the Caribbean close to Panama and it is heaven on earth. Clearwater and white sand beaches.
The only thing I would say about visiting San Andreas is that of all the Colombia destinations on this list, it's probably the least solo travel friendly one, mostly because its full of loved up couples haha. But if you want to spend some time chilling on a beach with a cocktail and don't care about the honeymooners, then go for it… I know it won't be putting me off visiting!
Where to stay in San Andreas:
Minca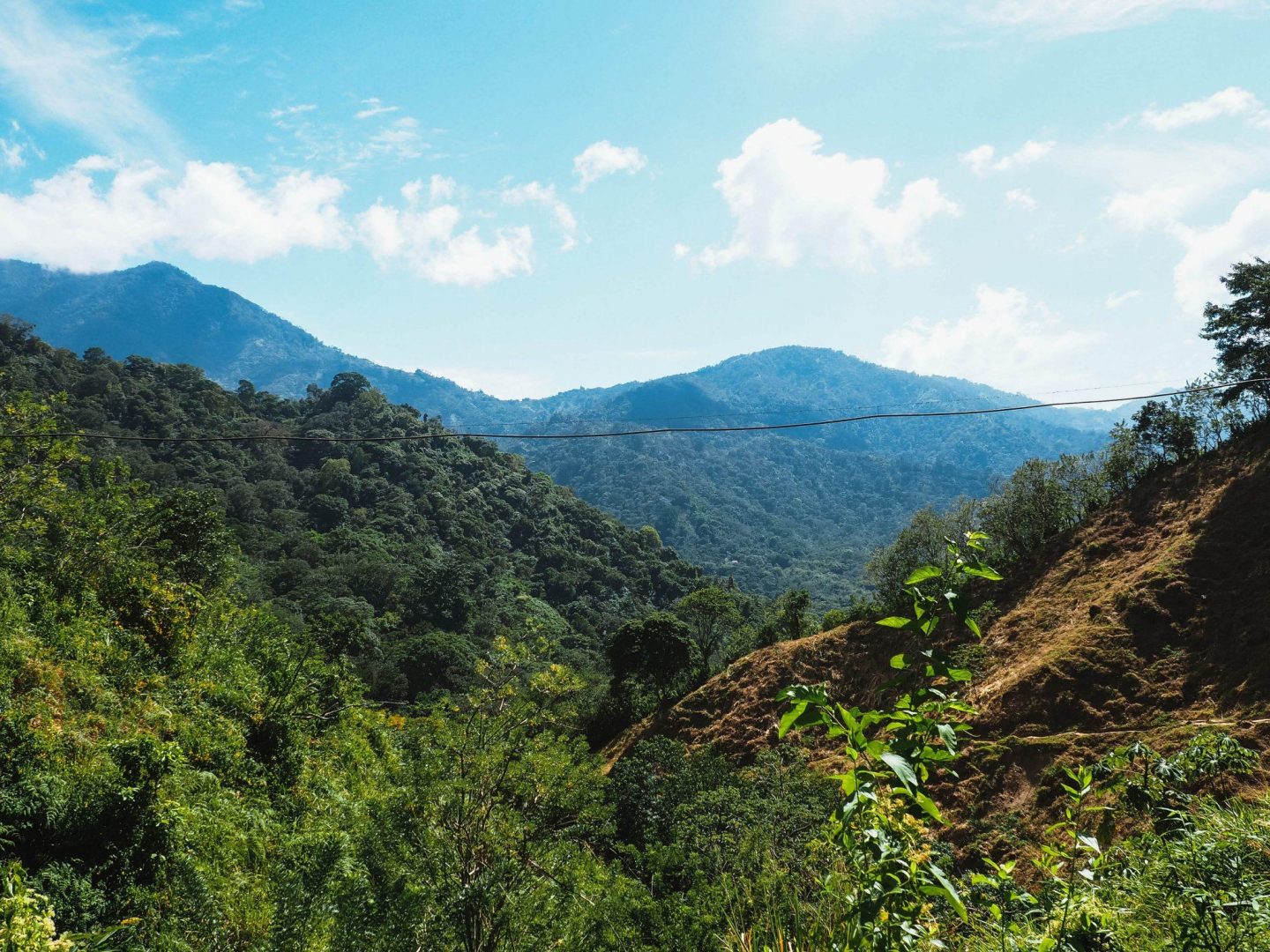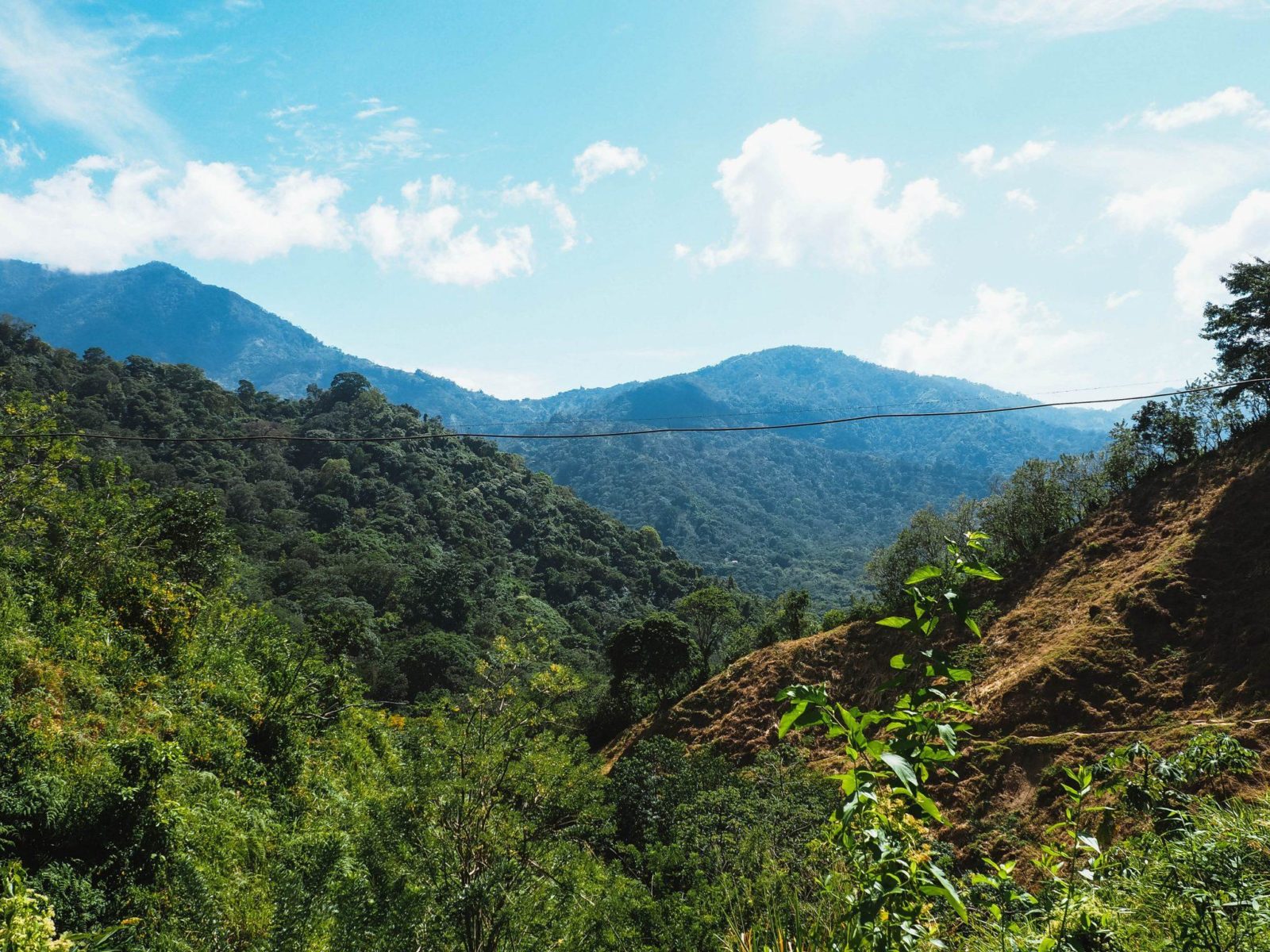 Minca is another one of my favorite places in Colombia. It's also a breath of fresh air (literally) compared to all of the other places along the coast which are hot and humid. Minca is a short drive in a 4×4 away from Santa Marta along the Caribbean coast of Colombia. It is up in the Sierra Nevada mountains, which makes it cooler in the mornings and evenings which makes a nice change. But do make sure you have something warm to wear in the evenings.
I loved my stay in Minca, it's a great place to spend a few days to a week as there is plenty of hikes to do, waterfalls to chase, and coffee to drink!
Where to stay in Minca:
Palomino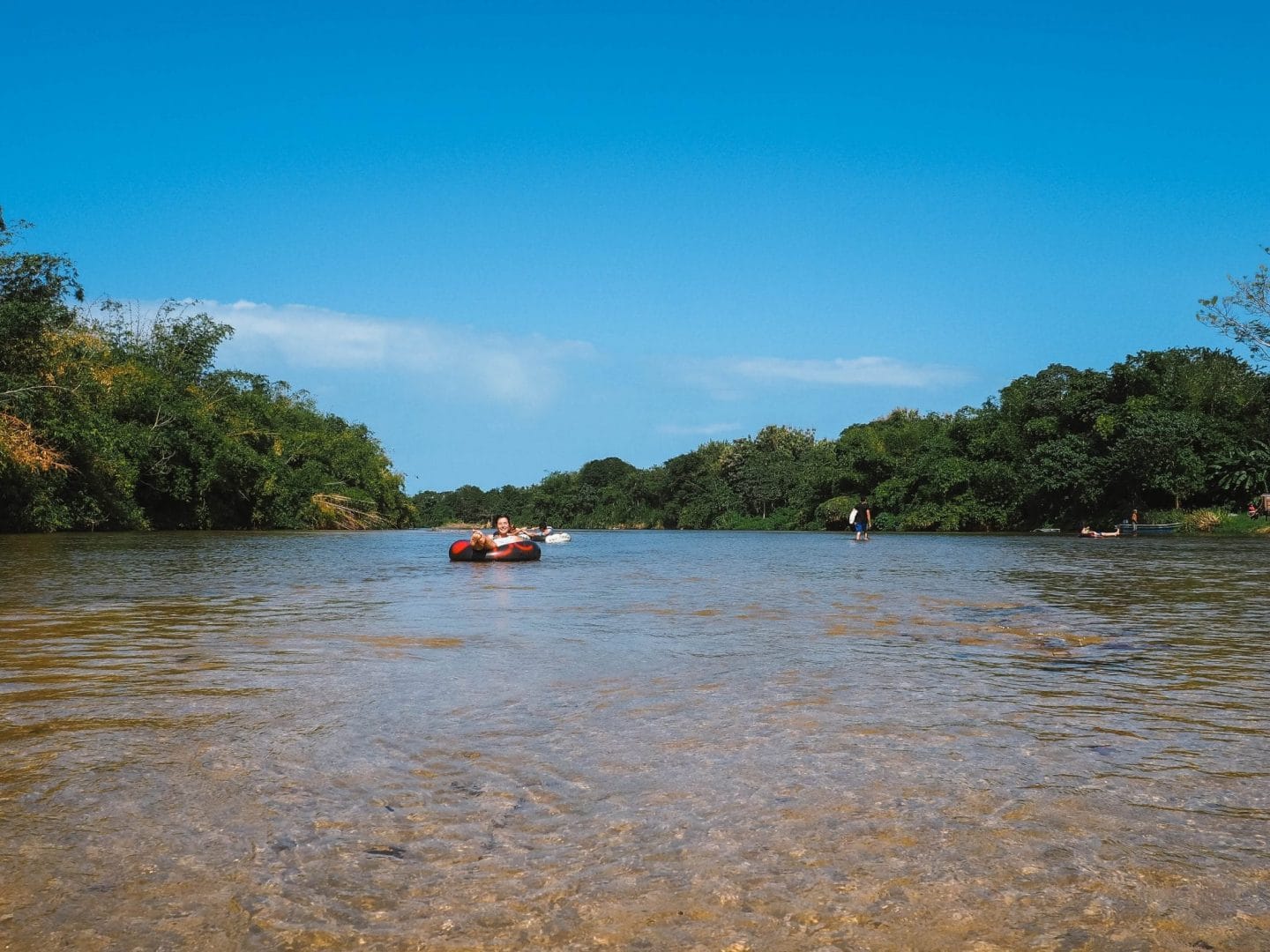 If you are looking for some laid back beach time, then Palomino is one of the best places to go in Colombia for it. Think of Palomino as the Tulum of Colombia, although it's much more 'rustic' and less developed than Tulum. It has a similar vibe, and of course regular electronic music parties on the beach. As it is still very underdeveloped, now is a great time to visit. Don't expect to get much of a phone reception here though!
Palamino is the best place to vacation in Colombia if you want to get totally off the grid, spending your days doing a little yoga and your nights partying on the beach!
Where to stay in Palomino:
Places to travel in Colombia for Adventure
The Amazonia
I promise, as soon as I return to Colombia I'm going to be visiting Amazonas. Sadly my last trip was cut short thanks to Corona Virus. But when I return I'll be going so I can write all about it for you. Amazonas is one of the best places to see in Colombia as it truly is like nowhere else in the country.
Most people visit Laticia and stay there for most of their time taking day trips or multi-day trips along the Amazon river. If you do want to go I recommend booking a tour with Coya these guys are the real deal.
Parque Tayrona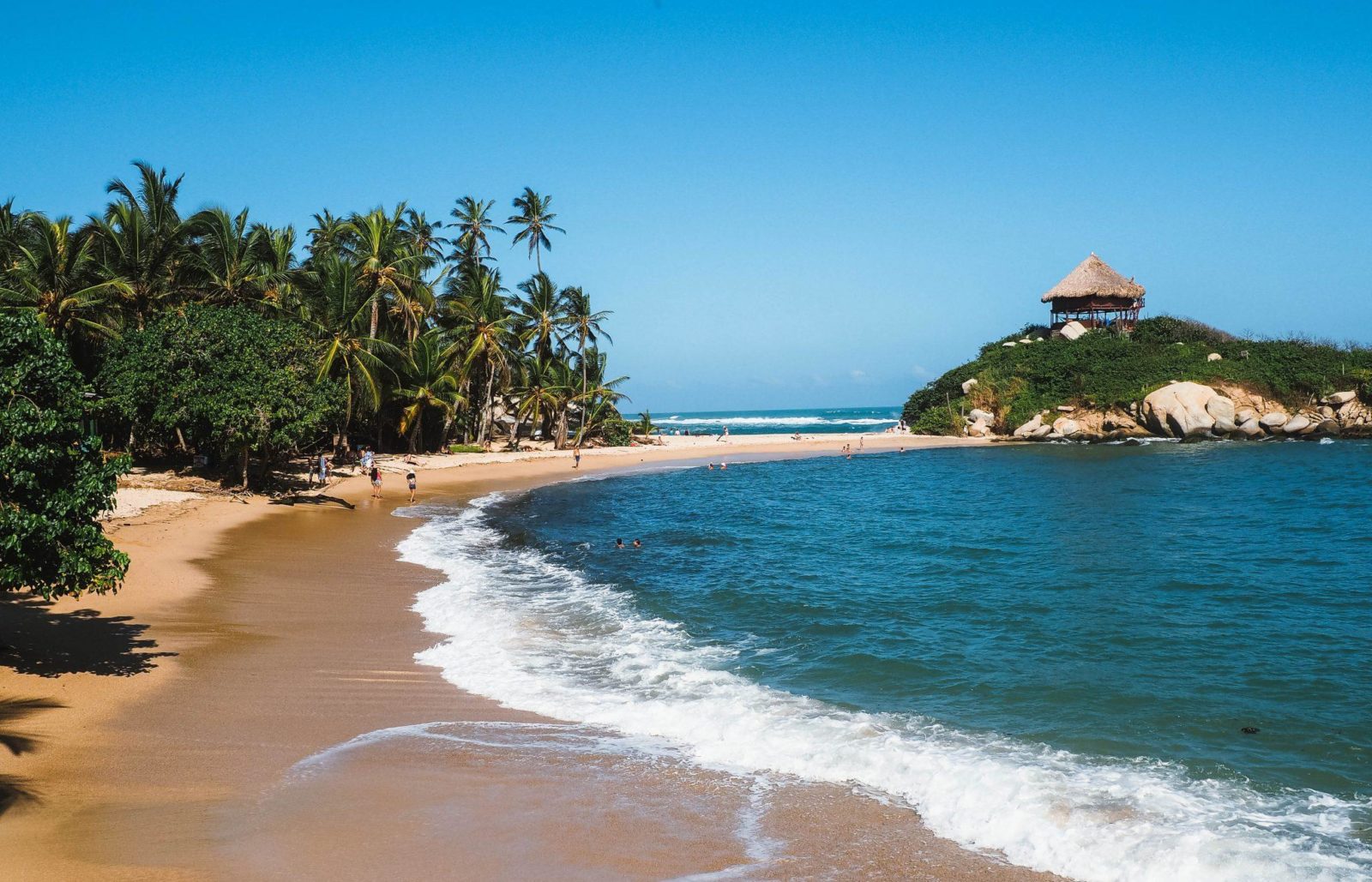 Parque Tayrona will pop up in most blog posts and Colombia guide books as one of the top places to go in Colombia. It's basically just a huge national park with beautiful beaches and plenty of hiking. I wrote a full blog post about visiting Parque Tayrona you can read here.
You can just go for the day on the bus. Or you can choose to stay in the park overnight. I highly recommend camping for 2-3 nights. This will give you lots of time to just chill, hike, and be happy while enjoying the natural beauty of Colombia.
Punta Gallinas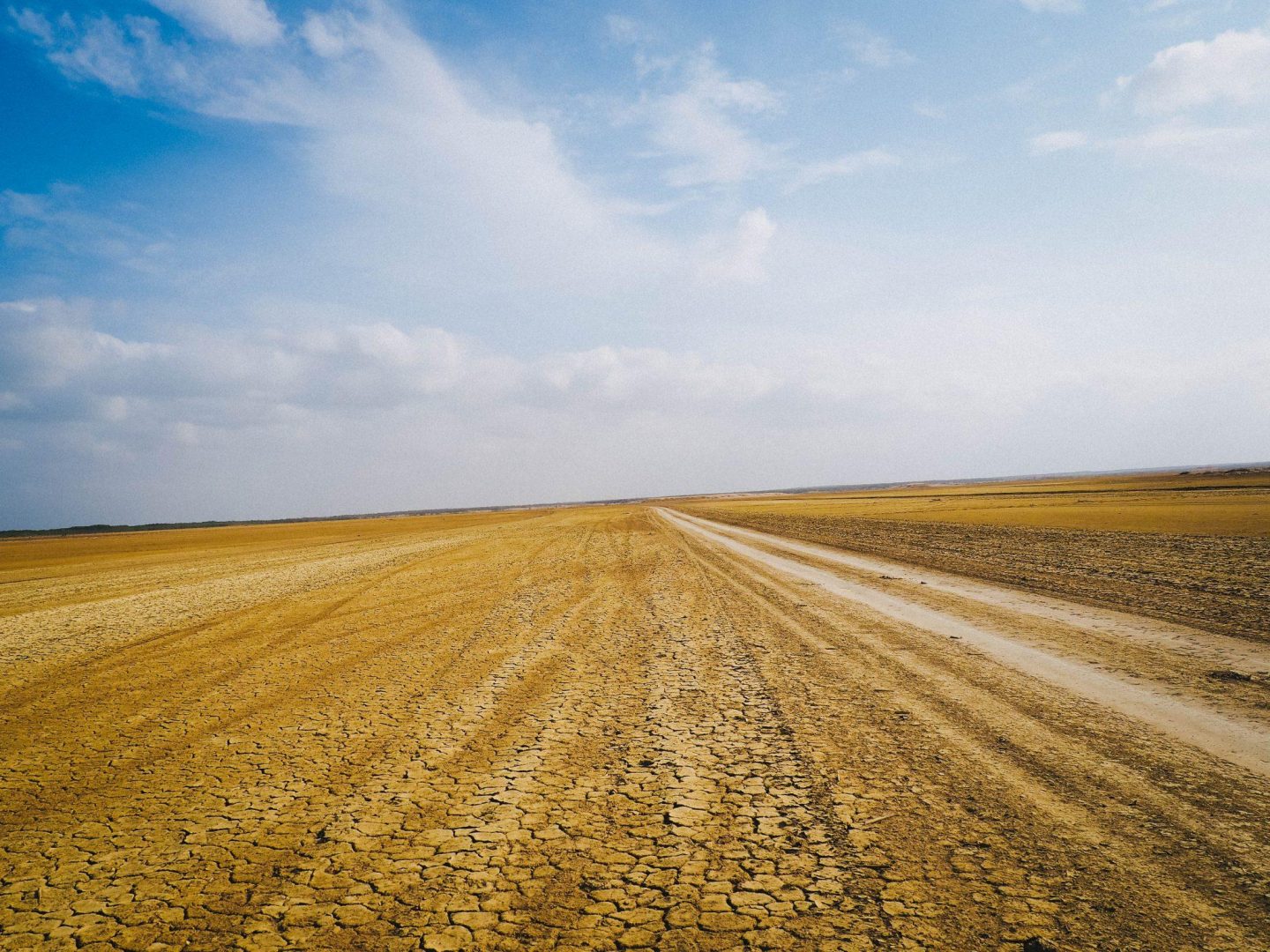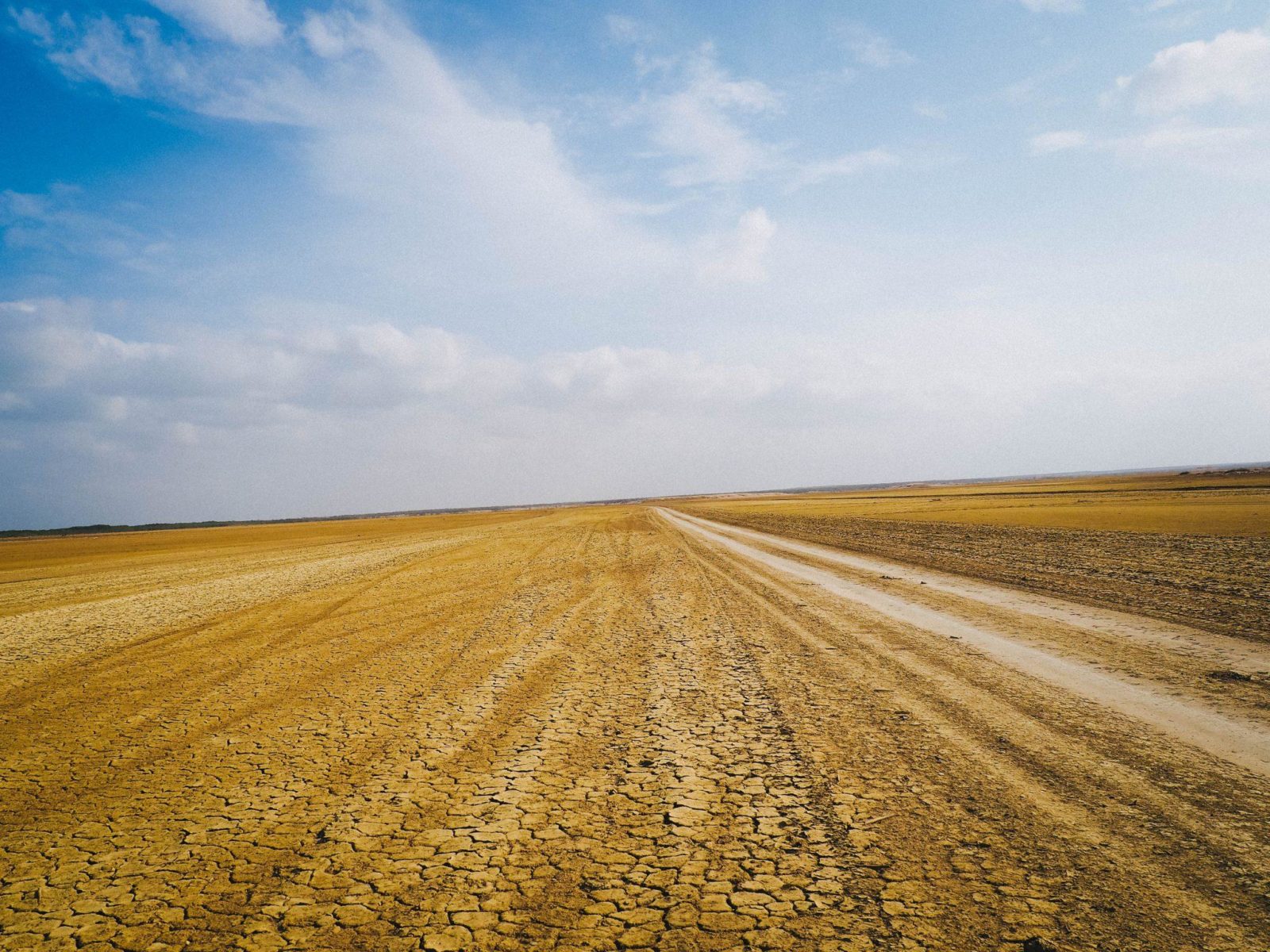 If you are wondering where to visit in Colombia to get right off the beaten track, then you can't get much further away for it all than Punta Gallians.
It's hard to describe Cabo de La Vela and Punta Gallinas other than saying it's like a cross between a Salvidor Dali painting and a scene from mad Max. I can honestly say taking a tour here was one of the highlights of my time in Colombia as it was just so surreal. The only downside is that it can get expensive. Even if you don't do an organized tour it costs a good amount of money, so in all honesty, it's just easier to do the tour. But you can read all about my experience here, I also detail how to do this trip without the tour.
Phew! And that's it my top places to visit in Colombia, I know this list could be a lot longer, and there are many other amazing places to visit in Colombia, but well, I had to stop somewhere. Have the best time in Colombia and feel free to ask any questions in the comments below.